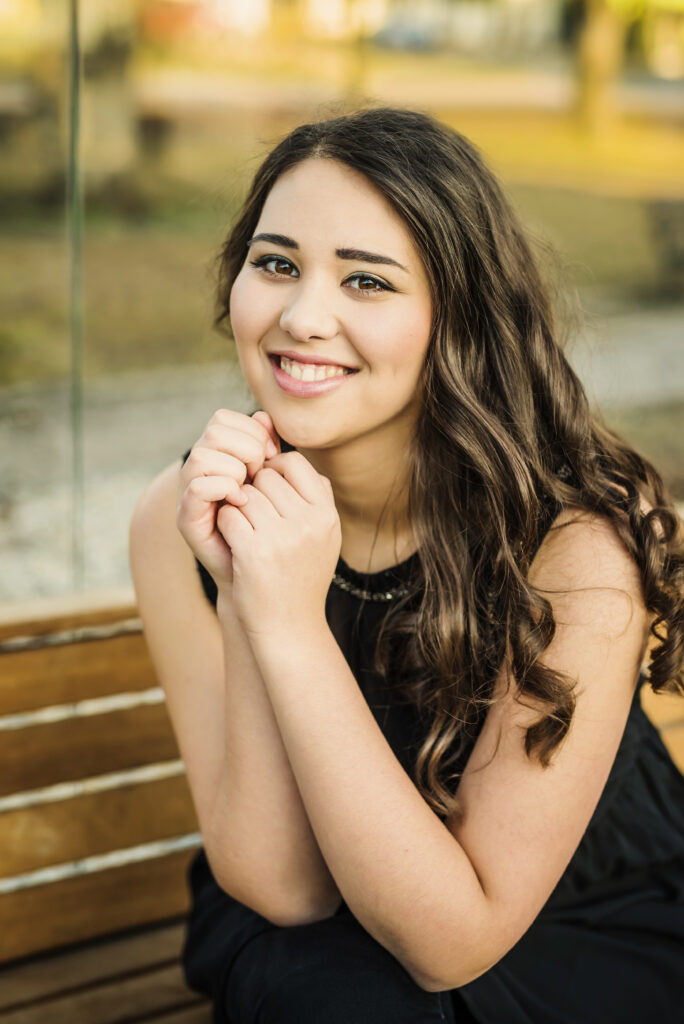 Gabriela Krchňáčková started her music education in 2008 under Lubomír Valečka. From 2014 to 2019 she was studying at the P.J. Vejvanovský Conservatory in Kroměříž under the tutelage of Ružena Děcká and then transferred to the class of Daniel Skála at the Janáček Conservatory in Ostrava where she graduated in June 2021. She is currently studying at the Department of Musicology of the Masaryk University.
In her musical activities, she focuses primarily on classical music originally composed for cimbalom as well as other instruments and spanning from the baroque all the way to the contemporary period. A considerable part of her repertoire consists of contemporary works, which is why she owns a third-generation instrument from the company HOLAK. It was custom built based on the model of cimbalom of Daniel Skála.
In the past she collaborated, among others, with Czech Radio Brno and Ostrava, Janáček Philharmonic Ostrava, Ostravská banda, TV Noe, BROLN or Ensemble FLAIR.
Gabriela holds the award of the fire commissioner Drahoslav Ryba. She is also the winner of the International Dulcimer Festival in Valačské Meziříčí in 2017. In 2021, she was awarded a financial bonus from the Leoš Janáček Foundation for which she was nominated by the staff of Janáček Conservatory in Ostrava for her excellent study and performance results. Since she took up studies at the Conservatory, she has been regularly representing the Dulcimer Association of the Czech Republic at events organised by the Cimbalom World Association (both of which she is a member of) for example in Great Britain, Slovakia or Hungary.
She regularly participates in Summer cimbalom courses which she co-produces as a core member of its production team. She also teaches at the Elementary Art School in Uherský Ostroh.
Since April 2019 she has also been working for the Ostrava Center of New Music as a member of its production team over the course of festivals Ostrava Days and NODO/ New Opera Days Ostrava where she is mainly responsible for the provision of scores. Since June 2021 she has been the employee of the Ostrava Center for New Music where she administers the music archive and holds the position of Assistant to Art Director Petr Kotík.
In the future, she would like to present the cimbalom as a full-fledged concert instrument in the classical music territory and keep on pursuing her concert, production, pedagogical and studying activities.
in case of any further questions please do not hesitate to contact me. I will be happy to answer your questions.
EMAIL: gabriela.krchnackova@gmail.com
WEBSITE: www.gkcimbalom.com